Our club recently had the opportunity to attend the Moore Expo and set up a booth at the show to share with the attendees what our off-road club is all about and let Overlanders know that there is a place for them in our club. The expo features vendors from all across the nation who offer everything overlanding, camping and for gearing up your vehicle for the outdoors. The expo is held at the Ozark Empire Fairgrounds in Springfield, MO and this year's show was massive. All three exhibit halls on the inside were full and the show spilled into the parking lot taking up a large chunk of it.
Having not been to the show previously, we didn't really know what to expect but as we arrived just after dawn on Thursday morning to setup, we quickly realized that this was going to be a cool place to hang out for a couple days to see some awesome products and meet some great people.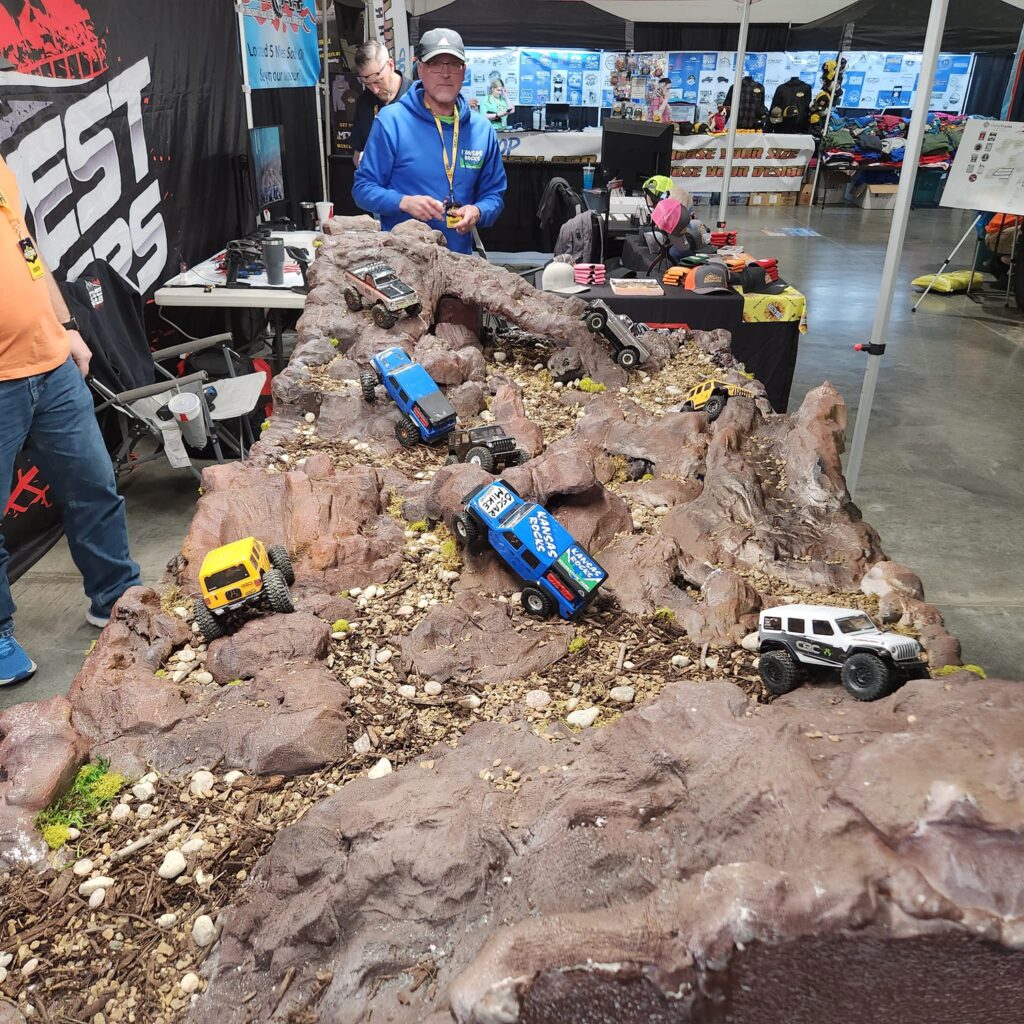 Prior to the event, we decided to create an RC rock crawling course to attract attention to our booth. We decided to join forces with Kansas Rocks Recreation Park and Southern Missouri Off Road Ranch (SMORR), who we were sharing booth space with, to use the RC course to raise funds for Oscar Mike Overland, an adventure therapy organization for veterans and first responders. Once we had the course set up at our booth, we knew it was going to be a huge hit with attendees. The first boy who ran the course on Friday exclaimed, "This is better than Xbox!" We are very confident we created some new RC hobbyists while there, parents included.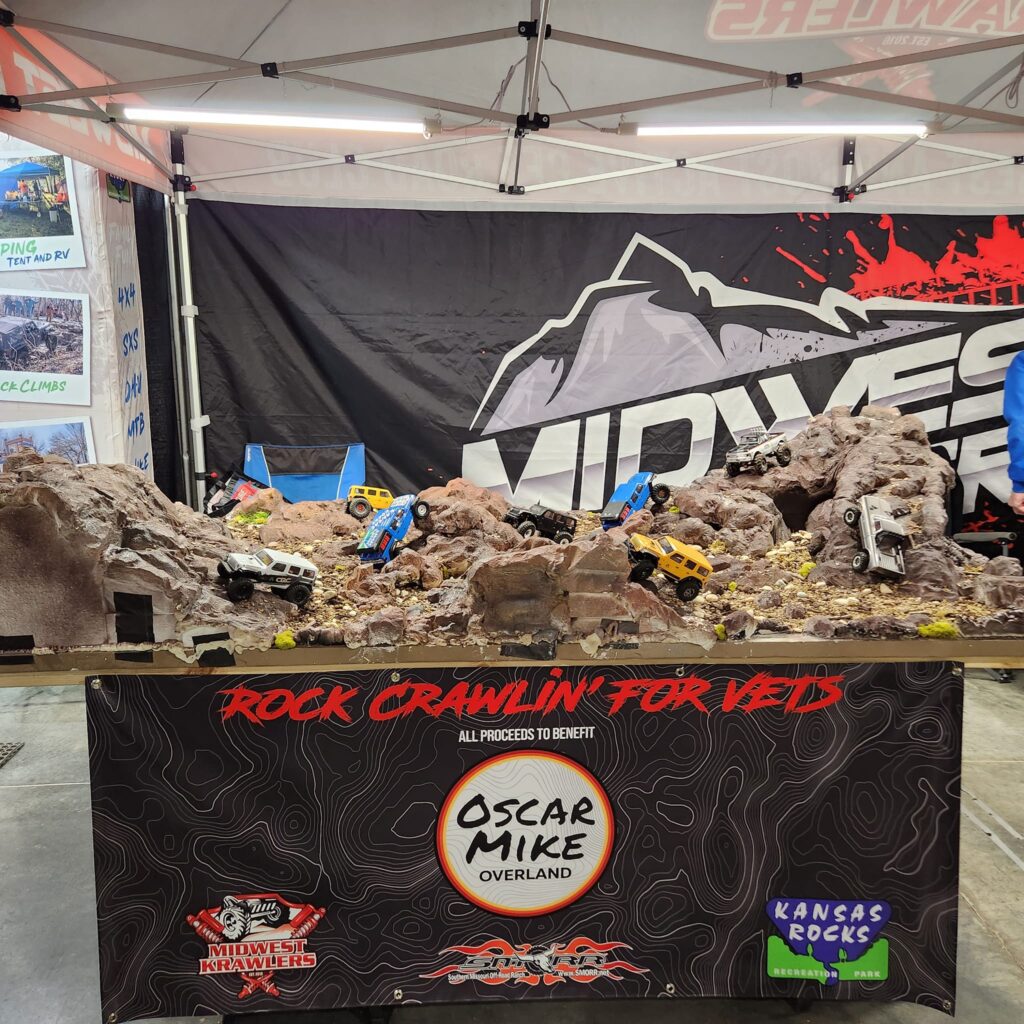 Over the next two days, we had thousands of people visit our booth. Many had travelled from out of state to attend the expo and the majority told us they did both overlanding and some rock crawling. We shared with them what our club was about and also told them about our upcoming Sunflower Trail Ride in June. The ladies were truly excited about an event geared toward them and a number have already signed up including several from Iowa and a couple from Nebraska.
It was great to see all of the Midwest Krawlers members in attendance at the show as well. It seemed like everywhere you turned you saw someone in their MWK gear, even big groups of members roaming the show and taking it all in together. It was also great to see club sponsors Thor's Lightning Air Systems and Seasucker, who both had booths at the show. We also had a chance to meet many of the other vendors at the show and several have joined up with us to support our Sunflower Trail Ride and we expect more to follow suit.

At the end of the show, we had the folks from Oscar Mike Overland join us at our booth and presented them with a $2500 donation on behalf of the Midwest Krawlers, Kansas Rocks Recreation Park and Southern Missouri Off Road Ranch. They were extremely appreciative of our effort to support their cause.

We accomplished all we set out to do while in Springfield. The feedback we received about our booth, our club and our fundraising effort was all positive and we thank Chris Holloway and the Moore Expo for the opportunity to attend. MWK left its mark in a big way.